BROKEN GARAGE DOOR SPRINGS REPAIR
Garage Door Torsion Springs & Extension Springs Replaced Same Day!
A Broken Garage Door Spring is the most common garage door repair a homeowner will incur and one of the most dangerous. More homeowners have been injured from replacing a garage door spring than any other repair to their home. This is why it is HIGHLY recommended to contact a garage door company to have a professional replace your garage springs. Our professional technicians have years of experience replace garage door torsion springs and extension springs.
Garage door springs come in a wide variety of sizes and strengths. The size of your garage door, the thickness, and the material all play a factor in deciding what size garage door spring is right for your home! Our technicians are equipped with the tools and expertise to ensure your garage door springs are the right size for your garage door.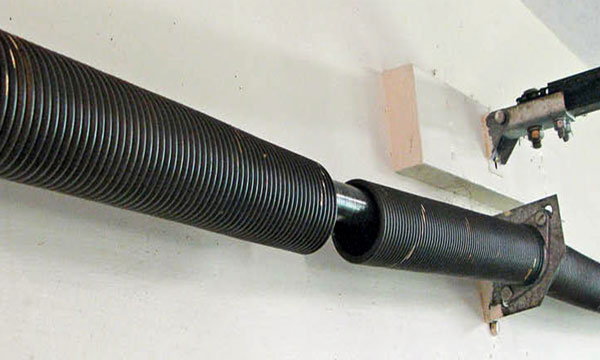 Ultimate Garage Door offers free estimates on all garage door spring repairs! Additionally, we are open 7 days a week and provide same day emergency garage spring repairs at no extra charge! If you have broken garage door springs and you need to get them fixed quickly at a reasonable price, consider making st louis Garage Door Pros your choice! Give us a call today to schedule your free service call!
CALL AT ULTIMATE GARAGE DOOR! ULTIMATE GARAGE DOOR offers Free Service Calls, 7 Days a Week! If you're in need of garage door service call us at (314) 626-8985